Growing Church in Kanpur
Kanpur is an industrial city situated near Lucknow in the state of Uttar Pradesh. In the past Randy and Susan Leinen from our team that visited India from the US, have ministered in this church here. The church has not only been growing locally but multiplying. The need of the hour has been to strengthen these new believers who have come from Hindu background. KB (popularly known in STN) has been instrumental in mentoring; many have become Pastors. Among them is Laxman Paul who is a recent STN graduate. He and his wife are actively involved in church and church planting.
Women's Seminar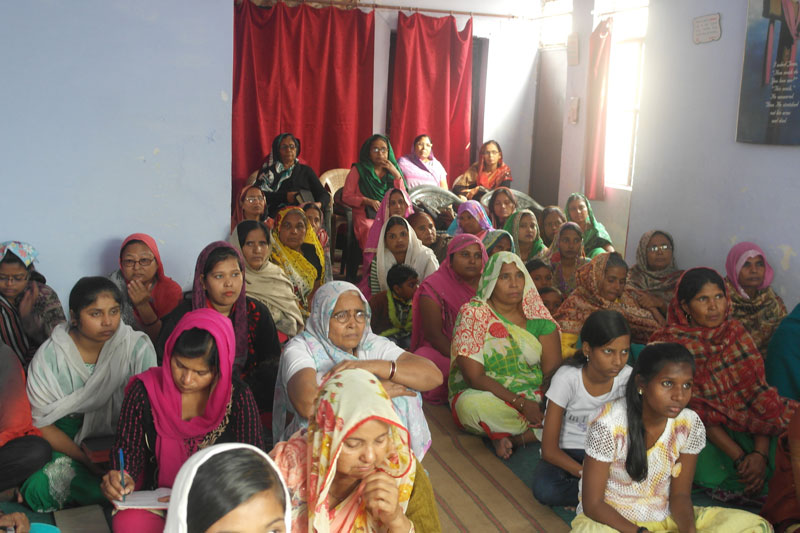 December 3rd has become a memorable day in this pastor's church as 55 sisters gathered from surrounding churches to spend their time from 11.30 a.m. till about 5 p.m. to listen, study on discipleship, discuss in groups and enjoy fellowship. Flory poured out heart to teach while Mercy interpreted in Hindi. The challenge was not to be in the 'crowd' but be a true 'disciple' of the Lord Jesus Christ. As "Ghar Vapsi" (meaning come back home) a thrust by Hindu fanatics has become popular to bring back Christians to be reconverted to Hinduism, the message on following the Lord Jesus was enforced with the enlightening Word.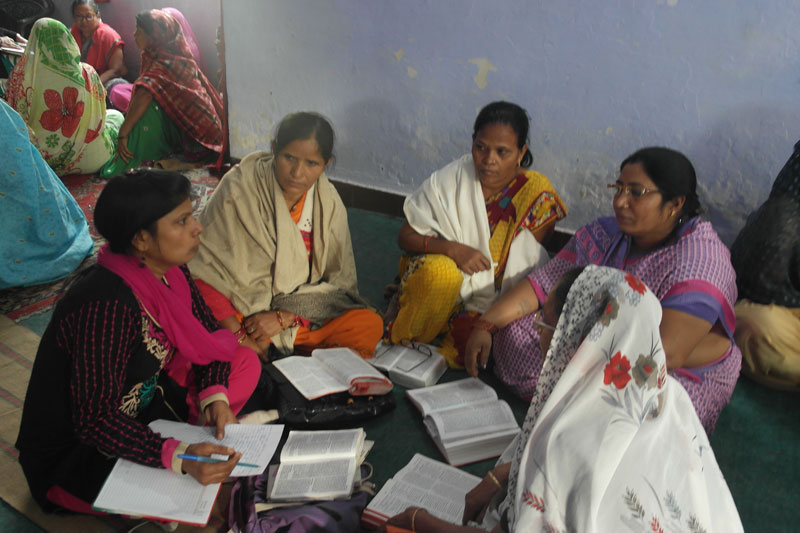 The fellowship seminar ended with interesting testimonies. The sisters left the gathering rejuvenated.
Flory felt a real fulfilment as she saw God blessing the meetings immensely. In the midst of imported obnoxious false teaching, it was worthwhile to spend several hours with dear sisters who are truly devoted to grow in the Lord and live a sacrificial lives.