Latin America Trip, May 2022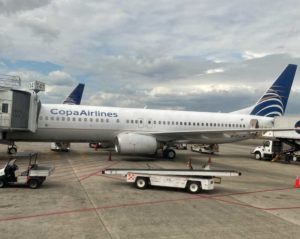 One of The Bridge Bible Fellowship Pastors, Eddie Bueno, along with his son, Sammy, was finally free to travel to Latin America to meet in person with our STN trainers.
The purpose of this long-awaited trip was two-fold:
to discuss and reestablish the priorities of STN in the Bolivian cities where we had started this ministry;
to encourage the trainers to make sure that many had access to sound biblical training with an emphasis on planting new churches.
Santa Cruz, Bolivia
Pastor Bueno met with our Regional Director for Bolivia, Pastor Richard Buitrago. They were mutually encouraged as they discussed the challenges that came with Covid, and the plans to move forward with STN's training program in Bolivia.
Summary of the work in Santa Cruz, Bolivia:
Pastor Buitrago has seen two classes graduate with more than 30 total graduates.
Four churches were planted by STN graduates before Covid; these churches have struggled, but now three of these churches continue to meet, each with up to 20 adults plus children.
Pastor Buitrago moved during Covid and is planting a church near the airport. He will be starting training classes in his home in this new area.
At the same time, he is starting a children's ministry and has already formed a group with more than 35 children. Pastor Bueno says, "I hope that God will help us to restart support for this children's ministry, which before the pandemic reached more than 600 children."
Prior work in Cochabamba and La Paz, Bolivia will not be continuing at this time. Pray for Pastor Tito for provision for his frail health and difficult financial situation.
Pastor Bueno was able to meet with several pastors who are interested in starting new training classes in La Paz, Bolivia.
Pastor Jhonny Villareal, has been a pastor for more than 25 years working with "Union Bautista Boliviana" (Bolivian Baptist Union) in one of the most difficult regions of La Paz called "El Alto." A million and a half people live there; the majority are indigenous people of very low income, with few Biblically sound churches. This makes the need to have an STN training institute even greater in this city, where witchcraft is very common, and alcoholism is very high among the youth.
Pastor Bueno also met with Pastor Joaquin Barrau, a pastor in the southern region of La Paz for over 30 years. He teaches in the Christian Seminary of La Paz and has a Master of Divinity. He is very interested in our BTCP training program. Many Christians who would like to prepare for ministry are not able to attend a seminary because they don't have a high school diploma, or they don't have the resources necessary to pay for their studies. Pastor Barrau believes that our program would be an answer for these.
Colombia
Pastor Bueno also traveled to Tulua in Cali, Colombia, a beautiful town where they cultivate sugar cane. He was there with brother Edwin Verjan, who was a deacon of Iglesia Cristiana Puente de Vida (TBBF's Hispanic congregation) for 14 years. He went back to Colombia and now attends a Baptist church.
The pastor of this church, Rigoberto Revelo, is from Honduras. He was a missionary in India and is now planting a church in Colombia. When he heard about our project, he was very excited to make STN a reality in his church.
Status of STN in other Latin American countries:
México – Pastor Marco will soon hold the graduation which was cancelled two years ago due to Covid. He will then start looking for new students to start the training classes again in Mexico.
Honduras – After many trials, Pastor Pino is again giving classes; they are in book nine (of ten). Pastor Pino is challenging the students to go and plant churches and there are several brothers from the 26 students that are excited to accomplish this calling. Let's pray for Honduras.
Guatemala – We ask for your prayers so that God would open the doors in Guatemala again. We have a contact with a church that seems to be interested in starting STN training classes since they are growing and would like to be more useful in the labor of the Lord.
Please pray for Pastor Eddie Bueno as he is committed to the Lord and depending on his physical strength and health, he would like to continue the original plans for training classes in Latin America that Covid interrupted. He says, "I believe in the Lord that it is time to continue forward. Knowing that these times are decisive and maybe the last to preach and teach the Lord's Holy Word."