by STN International Director, Ryder Kumar (SE Asia)
"There is the daily pressure on me of concern for all the churches."
2 Corinthians 11:28.
The STN organization was born in a local church.
Most of the International board members are either pastors or elders and their wives. Others on the board are significantly involved in the ministries of the local church. I delight in talking about these facts as the Lord has put on our hearts to focus on local churches right from the inception of Shepherding the Nations.
About 18 years ago, even before STN was established, when we first launched out into India, we had about half a dozen assemblies (churches) in India with whom we were closely associated and ministered. The Lord increased the number; today, STN is partnering with about 60 churches in various parts of India and Nepal. On the left, we have Pastor Suresh with his wife, Mercy. Our team worked for several years with this church in North India.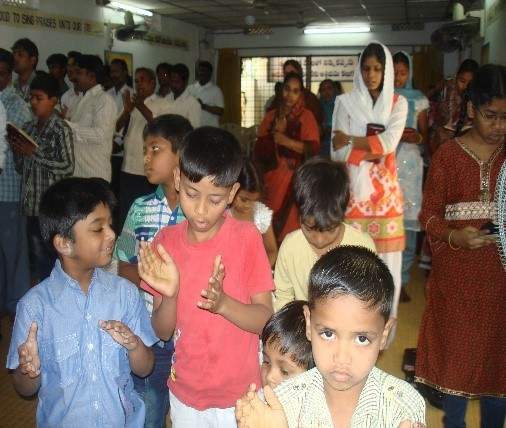 While we labored in North India, we also had a great opening in South India. Left is a picture of a local church on the left where Pastor Ravi Rathan Kumar, along with one of his elders named Timothy, participated in the study courses of STN and graduated.
Everywhere STN has operated, we have worked with local churches. In Nepal, the Lord led our regional director, Jose Simon, to work with local churches.
A Pastor from Nepal says,

"I could learn how to stop the wrong teachings from spreading in our area. I learned what true gospel is and how to keep a church record. Through church history, I could learn to avoid the faults of the previous generation."
-Dil Bahadur Dharti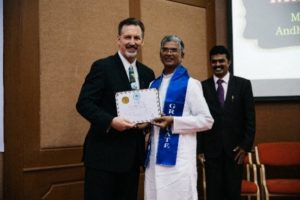 In one of the growing assemblies (church) in a remote location in South India, we have a dear brother who resigned from his lucrative bank job to be a pastor of his church.
Having no biblical training, he not only joined our study program but also provided the use of the church facilities and food to all the participants from the beginning to the end of the program. He graduated and continued to serve the Lord at the same location. (Photo on left.)
India has a population of 1.3 billion and will have the largest population in the world by 2023.
We look forward to tens of thousands who will be trained and equipped to catch the vision. We came in contact with one senior pastor who came into the grip of this vision. Brother Paul Chepa, a senior pastor, says, "STN has been pivotal in planting and establishing new local churches in remote and tribal villages of Andhra Pradesh. I can proudly say that STN training shaped, equipped, and prepared the ministers for effective and healthy churches. I found a mentor in Ryder, International Director, who personally prays, speaks, guides, encourages, and challenges with daily devotions and different biographies and his testimonies. We are always indebted to the STN ministries for blessing us with training".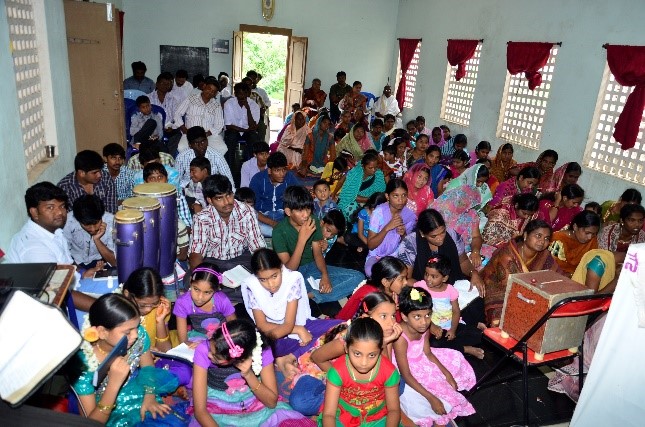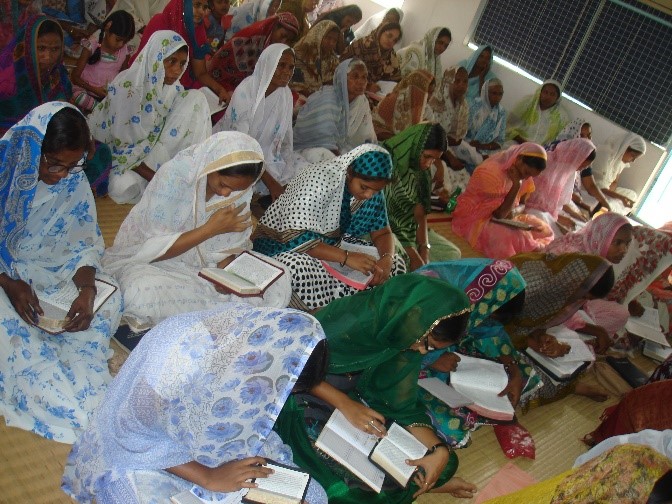 Is the Church in India growing? Yes!
New churches are planted.
The Word is preached.
STN stepped into these nations with God's provision, enabling us to serve His people.
There are many needs to be met, and this can't be done without the partnership of churches with a vision for Missions!
1 Corinthians 16:9 – "For a wide door for effective service has opened to me, and there are many adversaries."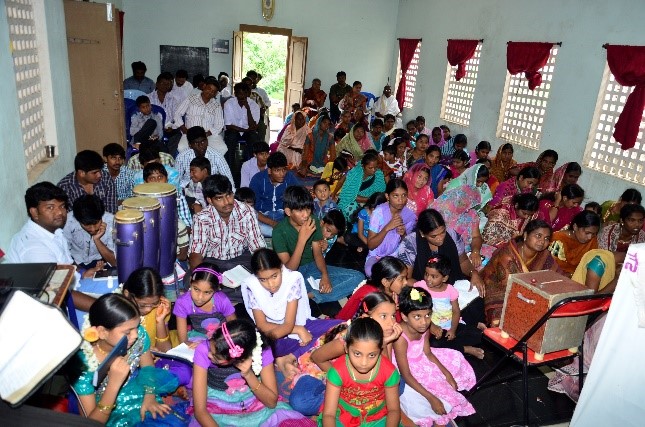 The STN training and equipping is not limited to study programs. The International team that goes to India has been involved in counseling to resolve conflicts in interpersonal relationships. The leaders' relationships in the local churches were restored.
One of the blessings has been to be an example to the local churches in keeping New Testament practices. On the right, we have prayed over those baptized by laying on of hands. On the left, we have a photo of a child's dedication. This attests to the teaching that we do dedication but not child baptism.
We do praise God for the local churches that are partnering with STN. Philippians 4:19 – "And my God will supply all your needs according to His riches in glory in Christ Jesus."