by Ryder Kumar, International Director STN.
In accordance with the Scriptural mandate given in Matthew 28:19-20, "Go therefore and make disciples of all the nations, baptizing them in the name of the Father and the Son and the Holy Spirit, teaching them to observe all that I commanded you; and lo, I am with you always, even to the end of the age."
The main focus of STN has been to magnify the LORD by seeing the local churches become healthy through the preaching and teaching of the Word. 2 Corinthians 2:17, "For we are not like many, peddling the word of God, but as from sincerity, but as from God, we speak in Christ in the sight of God."
National Conference for Expository Preachers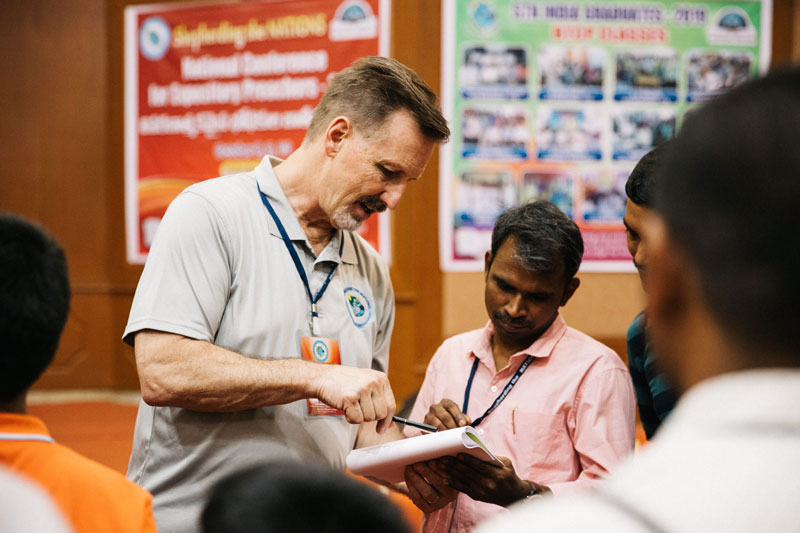 Observing the desperate need of the local churches in the regions, our hearts were moved to hold a gathering called, "National Conference for Expository Preachers." About 200 were selected to attend our National Conference for Expository Preachers during October, 2019. Testimonies of the participants were staggering in many ways. One pastor said, "Not a single eye was without tears at the end of the last session." Another young pastor said, "this is the first time I heard such marvelous teaching." Yet another from our faculty, soon after the last session – literally crying – fell on my shoulder expressing the way he was blessed and motivated. Two pastors who were leaders of the application sessions have decided to have an on-going ministry of helping each other to prepare expository preaching. Everyone present at the three-day seminar was glued to the speakers. All who attended received in abundance.
The Team of Speakers
Paul Brown, Randy Leinen, and David Hegg taught with a practical and relevant approach to the culture. Paul with his passionate tone and tears ministered to people as he began and closed the conference. The enlightenment from the teaching, guidance and training received through the Word to proclaim the Word has made the participants to be blessed in heart and mind as they left the conference rejoicing.
As he has in prior trips, Paul Brown had a multi-task ministry. He not only taught NCEP sessions every day, he also preached in the evenings in a local church and three times at Sunday service. His wife, Diane, ministered through her melodious voice. What a moment of blessing it was! Added to these significant activates, many came to Paul requesting prayer.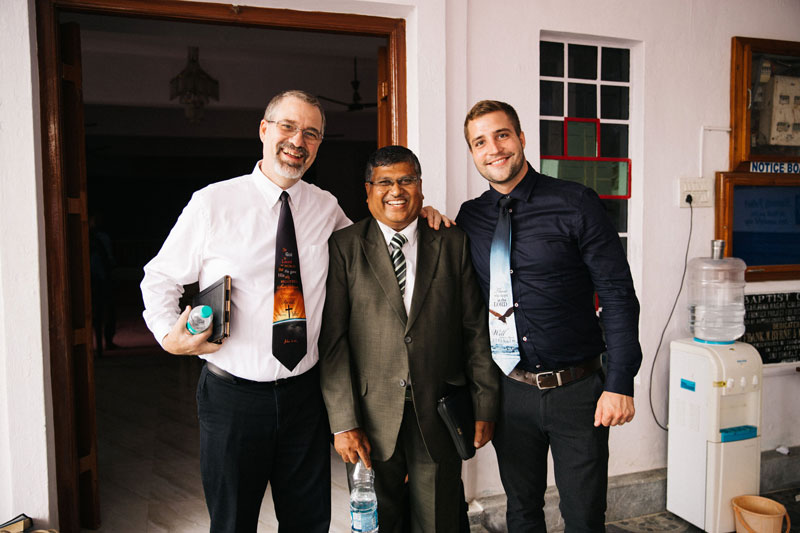 Randy Leinen with his 'gift of giving' did it again! He brought MacArthur Study Bibles that were so much appreciated by several pastors who received them individually. With all his admin skills, he provided dynamic service in guiding the STN India ministry. Along with these involvements, his passionate teaching every day during the sessions transported blessings form God in abundant fruitfulness. One example is new groups in "WhatsApp" have been created to help/teach/develop one another. His zealous preaching at evening services and on Sunday have developed a relationship in a new church giving us a new task of follow up. We are so grateful to the Lord for keeping Randy and his wife Susan in our midst as a great impact in the lives.
The board with 20 brothers and sisters met together several times since 2017 to pray and plan for NCEP. God answered prayers and rewarded the labors. God provided for our needs, including the venue, weather, administration, unity and above all abundant fruitfulness. Joy, excitement, enriching experiences, fellowship and to focus on multiplying is echoing in all our hearts! Would you please continue to pray.
Multiplication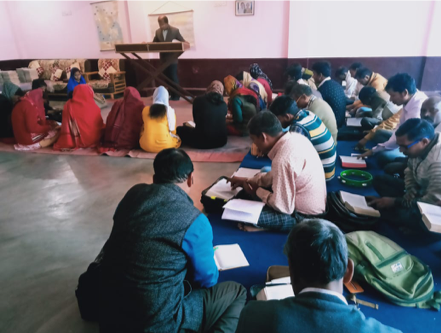 Let me begin with a testimony of J. S., our newly appointed Regional Director for North India and Nepal. He says,
"A. M. of Kanpur (North India) was a participant of NCEP 2019. He attended the conference along with his newly wedded wife L.M. She participated in the Ladies Conference that went on in the same venue simultaneously. The teachings in these conferences made such a strong impact in both lives that they have committed to learning and teaching the pure Word of God to others."
Not keeping the blessing to themselves, this young couple poured out their burden before A.M.'s brother from a different state that has desperate need. His brother plans to organize a BTCP group with 18 to 20 participants. The story goes on and on, as more doors are being opened; this is happening in the heart belt of North India where the "H" community is thickly populated.
A similar testimony from V.H., our director, soon after his appointment in South India launched into ministry and says,
"On 25th November we have conducted STN Training Orientation Class in G. Village. 35 pastors, leaders and pastor's wives have attended. I invited graduates to share their blessings of this training.  I shared about STN's vision and how it has grown."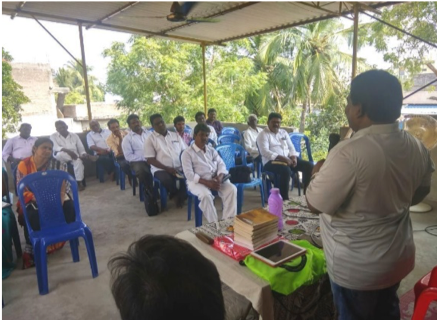 Graduation of 249 in South and North India
Presently we have 11 on-going training centers with anticipation to see another 39 centers during 2019-20. The presence of STN is felt in six different states of the country while groups in about 20 states are still waiting for us to launch out into their states. 249 graduated in October from various centers of North, Central and South India.
Nepal Outreach
Six congregations in Nepal have been established through a simple witness, prayers and love from one couple who got trained by STN.
BTCP courses are taught in two different areas in this country. There is a desperate need to see financial support for our brothers who are laboring to meet the needs of these congregations. To reach these areas we go through the mountains and cross water and mud. But it is worth it to minister to groups that are waiting to be fed, who are both hungry and sacrificial.
Please Pray
Significant growth over the years and multiplying of groups has brought greater tasks of administration. New regional directors have been appointed by laying on hands by the elders. We are anticipating 500 to be undergoing our training. Our goal in 2020 is to see 50 areas of ministry including existing 11 centers.
Pastors in Nepal need financial assistance.
Travel to remote villages has always been a challenge.  One of our graduates of P. village lives on the hills had to walk for two
hours to get public transport that takes another two hours. He has never failed to be on time.
Goals and targets for 2020 are very high. Without His enabling we cannot proceed in this training and equipping of several hundreds in many remote villages and towns.