Last month, Flory had the opportunity to speak to a group of ladies in the village of Palakonda. The Lord answered abundantly, as 250 ladies gathered in the small hall there to hear God's Word. For these women, it was the first opportunity to attend a women's Bible seminar. Flory taught the Word and then they gathered in groups for discussion, and then shared testimonies. What a blessing it is to visit remote villages like this for Christ's sake. Our continuing goal is to see healthy local churches flourish in these areas.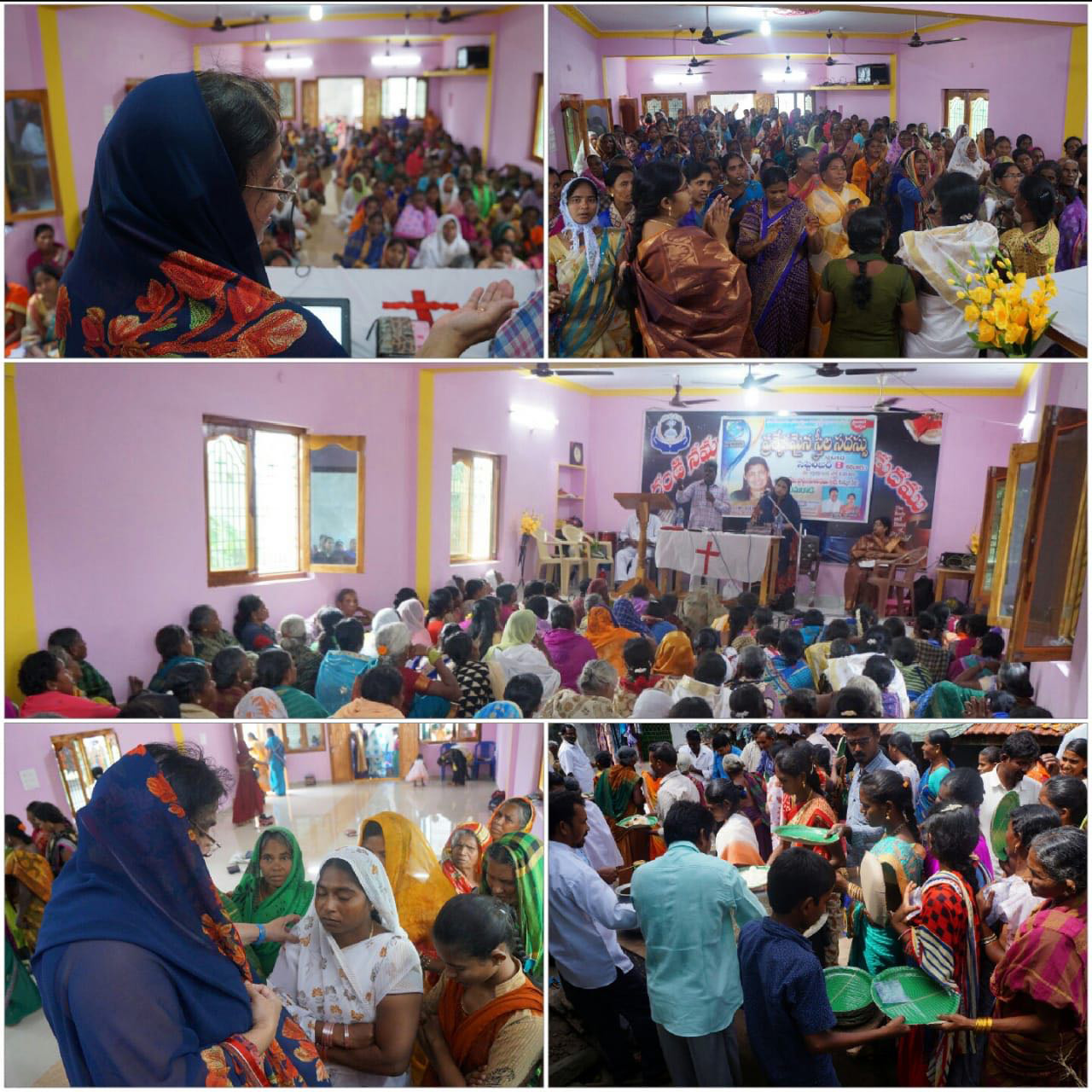 A special guest
One of the ladies who attended is pictured here. She is a 26 years old young lady who is handicapped and can't walk or stand. She was brought to the ladies seminar at Palkonda village. This lady was at the podium to listen to God's Word. She knows Psalm 119 by memory.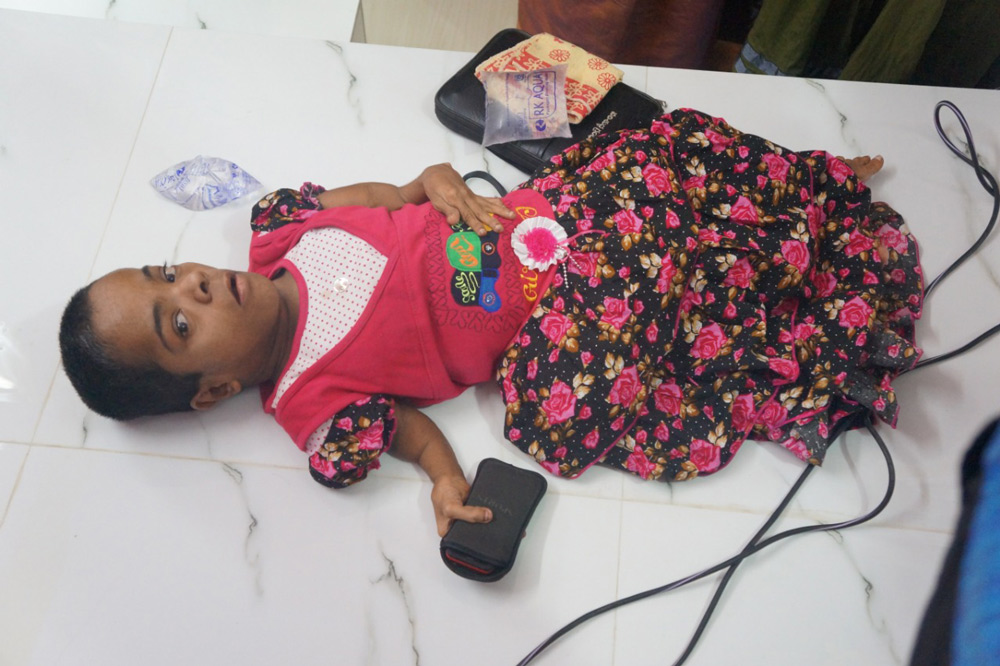 Special service
Seventy-five men defied the Indian culture by serving the ladies. They took care of the children, allowing the ladies to attend. These ladies from Palakonda village said it was first time they experienced such a blessing.
A serious incident
There are times when we encounter unforeseen incidents. This situation was not only unpleasant but serious as Flory lost consciousness. It happened towards the end of the session while 250 ladies gathered in the small hall. There was no fresh air to breathe during the mid-dayheat.  People around started splashing water on Flory's face. The Lord brought her out from her distress. God is able. VK, IK, and the local pastors gave so much love and practical help. After the incident Flory traveled back three hours by car and the next day, being Sunday, she didn't stay home but attended the three-hour worship meeting where Ryder preached three messages.