by Ryder Kumar
Faithful to His promises, God has opened a door for teaching the Gospel and equipping for evangelization to the 10,000 people of Manubolu, a coastal region of Andhra Pradesh in Southern India.
Several months ago, a bank manager, a believer with a vision for growing a strong, healthy local church there, contacted us. This new relationship has grown stronger as, currently, several STN BTCP two-day classes, taught by Brother P are being conducted monthly at the church.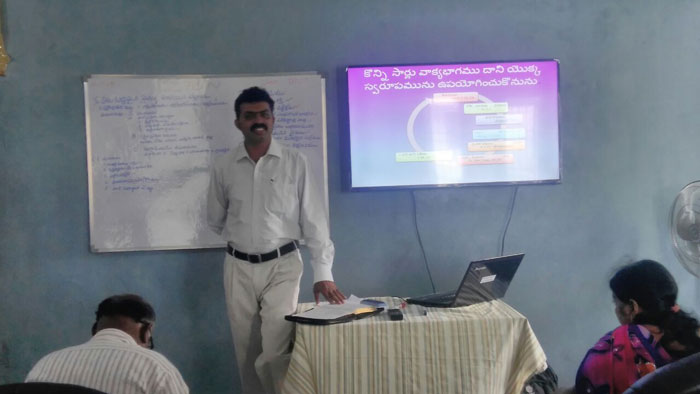 In God's enabling, Books 1 and 2 have been completed and instruction on Book 3 started last month.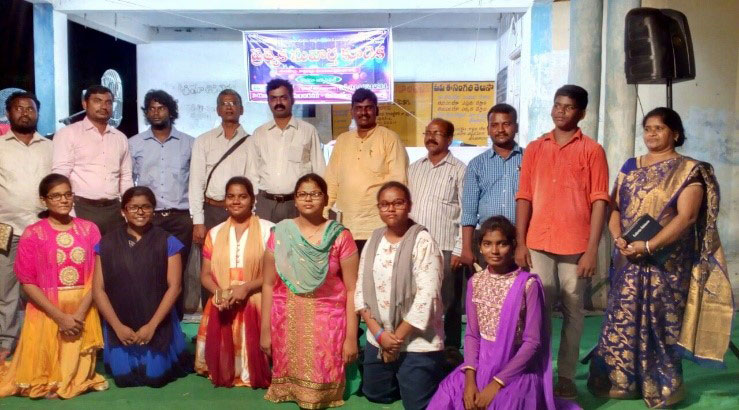 The class consists of about 25 men and women, eager to learn and humble to be trained. Along with his teaching assignment, Brother P mentors several BTCP students in evangelism by publicly witnessing and distributing Gospel tracts.
One of the BTCP students is SK, an electrical engineer and one who denied the very existence of God until a year ago when he accepted Christ as his personal Savior.
Prior to coming to a saving knowledge of the Lord, SK tried to find answers in science and the writings of Dr. Bhimrao Ramji Ambedkar, architect of the Indian Constitution. During his previous life, SK would conduct meetings in his home to discuss and distribute literature about Ambedkar's humanist philosophy.
A changed man, SK now uses his home as a meeting place to teach the Gospel and proclaim his faith. He distributes Gospel tracts to as many as 500 houses in two neighboring villages, street preaches, and strengthens his faith by attending BTCP classes to more effectively share the Gospel with others.
During his last teaching visit, Brother P had the occasion to minister to an outreach ministry in Madanuru, located in Manubolu's interior region.  During one of his recent teaching visits, six people accepted Christ as their personal Savior at a public meeting. He also had an opportunity to counsel and pray with two ladies who had serious questions about certain key Biblical teachings.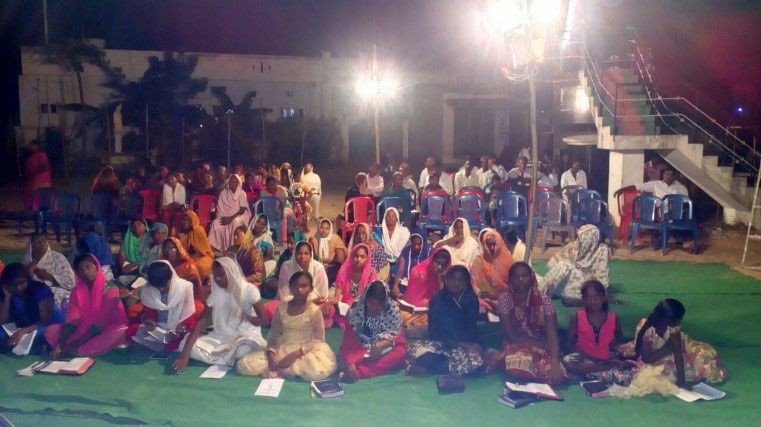 Rarely do interior villages have opportunities to have guest preachers, so the BTCP classes are held on weekends, enabling Brother P to preach at the Sunday service, as well as teach BTCP classes.
This month, Flory will have the opportunity to minister to about 60 ladies in Masanuru, while I will teach the BTCP class and preach at the Sunday service.
SaveSave